Our School Values and British Values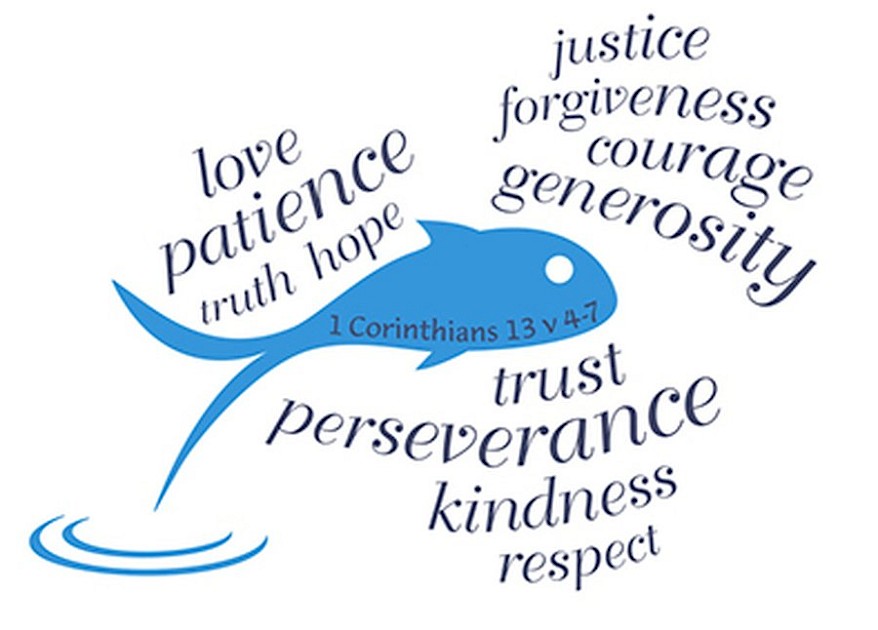 Our school values are very important to us, and underpin the life of the school, the way we behave and the way we work together.  We refreshed our values for January 2019, and you can see them on display around our school building and in every classroom.
We work together to share our values, which although are rooted in Christian tradition, are inclusive for our whole school community. Each term we have a theme, based on one of our values and explore a number of different 'Questions of the Week' through stories and discussion, both in collective worship time and in class.  We also reward children who demonstrate one of the values in our celebration assemblies each Friday.
British Values
The Department for Education state that there is a need "to create and enforce a clear and rigorous expectation on all schools to promote the fundamental British values of democracy, the rule of law, individual liberty and mutual respect and tolerance of those with different faiths and beliefs."
The government set out its definition of British values in the 2011 Prevent Strategy and these values were reiterated by the Prime Minister in 2014. We have a strong tradition of promoting these values through our everyday work and in our provision for learning, both through the values shown above and our Personal, Social and Health Education (PSHE) provision and through the promotion of Spiritual, Moral, Social and Cultural links (SMSC).